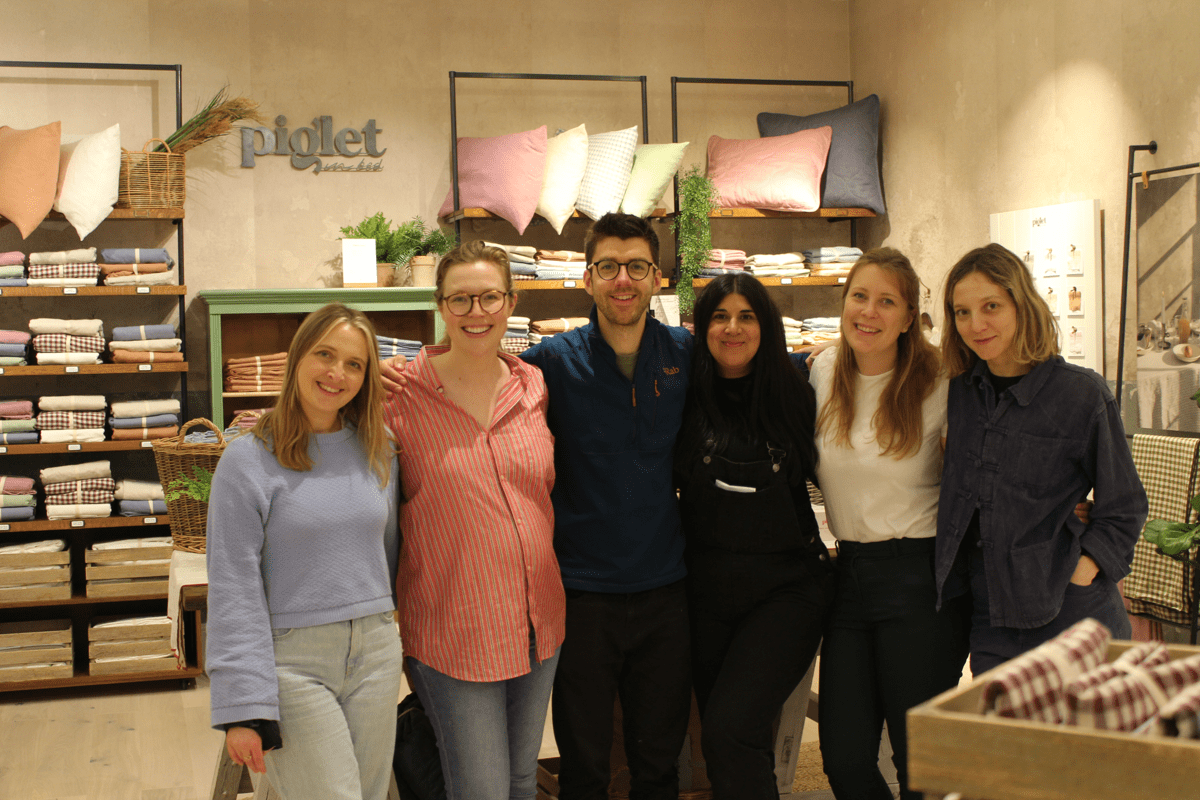 We've been busy building something new...
If you've been around for a while, you'll know that Piglet in Bed has always been an online only business - but not any more! In April 2023 we launched our first in-store concession, and we aren't stopping there.
Building anything new is incredibly exciting. We're ripping up the rulebook and doing things from scratch, the Piglet way, and we'd love you to join us for the journey.
What sets our retail roles apart?
Retail is first our chance for shoppers to see and feel the Piglet in Bed brand up close. We're looking for team members who embody our community spirit and brighten up days; even when people don't choose to buy from us. It's never about the hard sell for us; it's about building relationships, creating community and sharing a passion.
Our retail hires are truly part of the bigger picture; you'll be kept in the loop, invited to spend quality time with the wider team, and regularly asked for your input. These are some of the most important roles in our business, and you'll be treated accordingly.
Retail Team Benefits
Life Assurance with a twist

All Piglet team members are provided with life cover, and invited to our wellbeing platform, where you can earn up to £30 per month in vouchers for a range of retailers.

Access to an online GP

The health of our team is incredibly important to us, so we all have access to same-day online GP appointments.

Piglet perks

Our team get exclusive bonus access to our loyalty programme. As well as £100 worth of points for your birthday, we award points for piglet of the month nominations and winners of our regular internal competitions